Rookie Hero
The most anticipated event of the year is approaching: it's nothing more than the Hero Exam! "Being a hero" is very far from what certain myths and legends tell: it can be compared more to a profession, a bit like being a bard or a lawyer. However, this position really allows everything: from having unimaginable privileges to being able to access places forbidden to ordinary people. Many think that just becoming it can make any dream come true!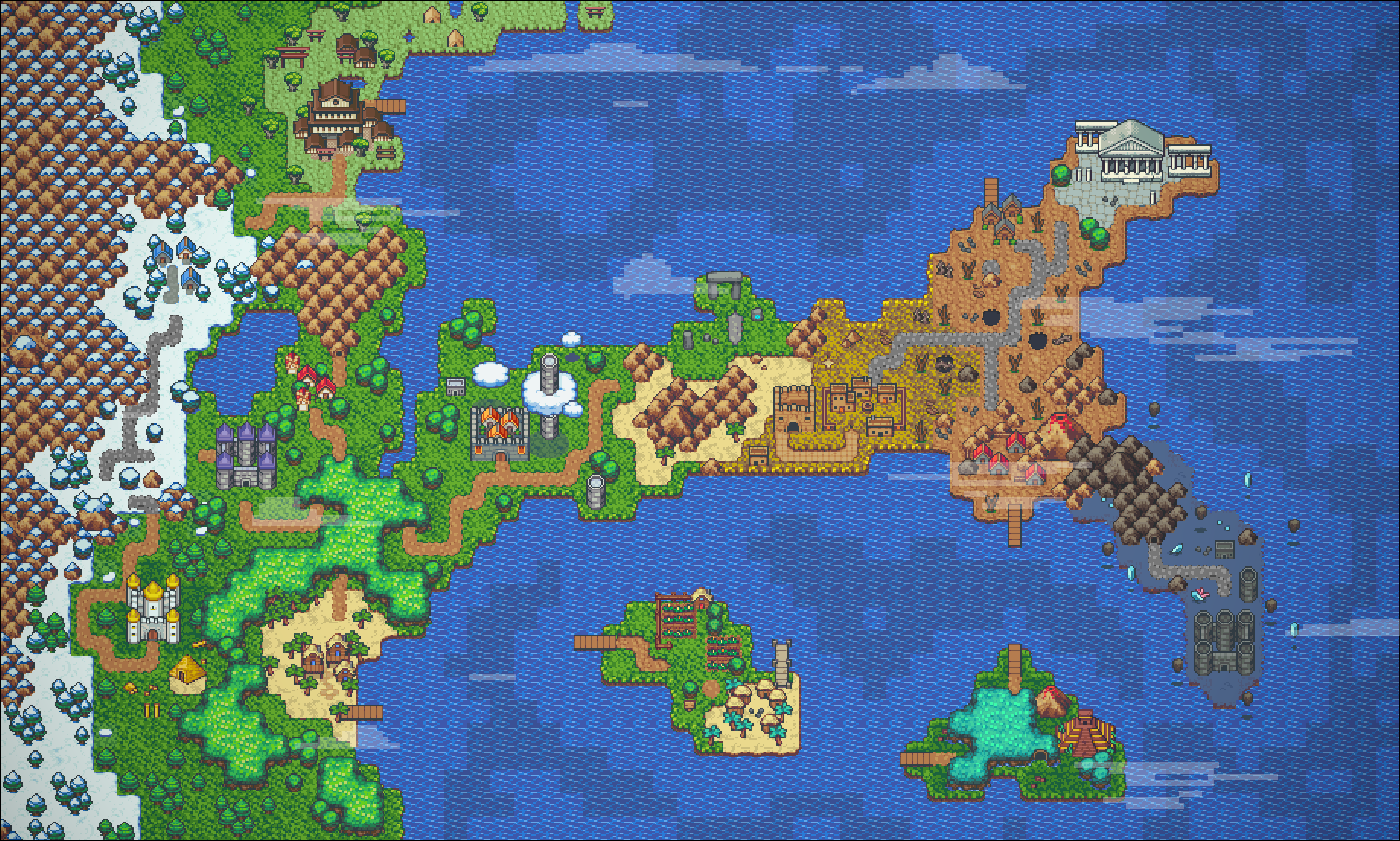 For those who finish school, taking this exam is an essential step since there's only one possibility. This also applies to our protagonist, who is eager to face this challenge. On this path, however, he won't be alone: besides his friends there'll be partner animals, ready to follow him without hesitation. An incredible experience that will bring this group to travel around the world… Always if they manage to become heroes!
>Demo Features<
Test yourself on this journey, where you will meet bizarre characters, explore mysterious places and solve ancient puzzles!
Customize your hero with twelve different classes, each having a unique playing style.
Defeat your opponents through a tactical and reasoned battle system: each move is decisive in determining the fate of the fight.
Collect the different partner animals during the adventure! Not only will they keep you company but they'll be precious allies during the battles!
Be amazed by the pixel art graphics used in the game's maps and scenarios, which nostalgically recalls the old RPG titles.

~ Available in English and Italian (in the game options) ~
~ You can play it offline too (link below) ~
Download
Click download now to get access to the following files: